***As of July 2021, we currently do not have funding under the WIOA Grant; however, we are excited to now offer students a flexible student loan option that you can learn more about here. We will update here as soon as we receive funding under the WIOA Grant.***
Federal Grants for CDL School

   Ready to get on the road to a bright and successful future? CDL of AL wants to help! As Alabama's premier truck driving school, we're here to give you all the tools you need to kickstart or advance your exciting career.
Through our comprehensive commercial truck driver training course, you'll learn everything you need to know about the truck driving industry. You'll also gain and develop the skills you'll need to succeed as you earn your commercial driver's license. We've even got reputable recruiters on hand to assist you with job placement, as our focus is on helping you plan for your long-term goals and showing you what it's going to take to get there. 
If the only thing holding you back from taking the next steps is concern about how to pay for our training course, then you need to hear this: You may not have to pay! 
Many of our students are able to take advantage of a special kind of grant that can help them obtain their CDL without paying anything out of pocket.
Why Pay for CDL School through a WIOA Grant?

   The Workforce Innovation and Opportunity Act (WIOA) is legislation aimed at getting Americans onto a career track that will lead them to lasting success. This act also assists employers in the process of finding and retaining not just any workers but good workers. To accomplish this, there are WIOA grants available to help fund job training and education for eligible candidates.
Currently, there is also another new grant available specifically for those who've lost their job due to COVID-19. Applicants will need to provide proof of job loss due to COVID-19 in order to take advantage of this new funding.
What does this mean for you? Simply put, it means this: Your training at CDL of AL may cost you nothing out of pocket! To find out whether you're eligible for a grant and to learn more about the program, we invite you to contact us and ask all the questions that are probably growing in your mind right now. We have the answers you need to take the next steps toward your exciting new career.
Train with CDL of AL

   Whether or not you're eligible for a WIOA grant, training at CDL of AL is a smart investment in your life as you strive to reach your full potential in a rewarding and fulfilling career in the commercial truck driving industry. Our thorough course is led by experienced instructors who will arm you with the skills you need to earn your CDL as well as providing insights into the realities of working in the trucking industry. You'll even get the benefits of working with recruiters to help you find a stable and rewarding job after you've earned your license.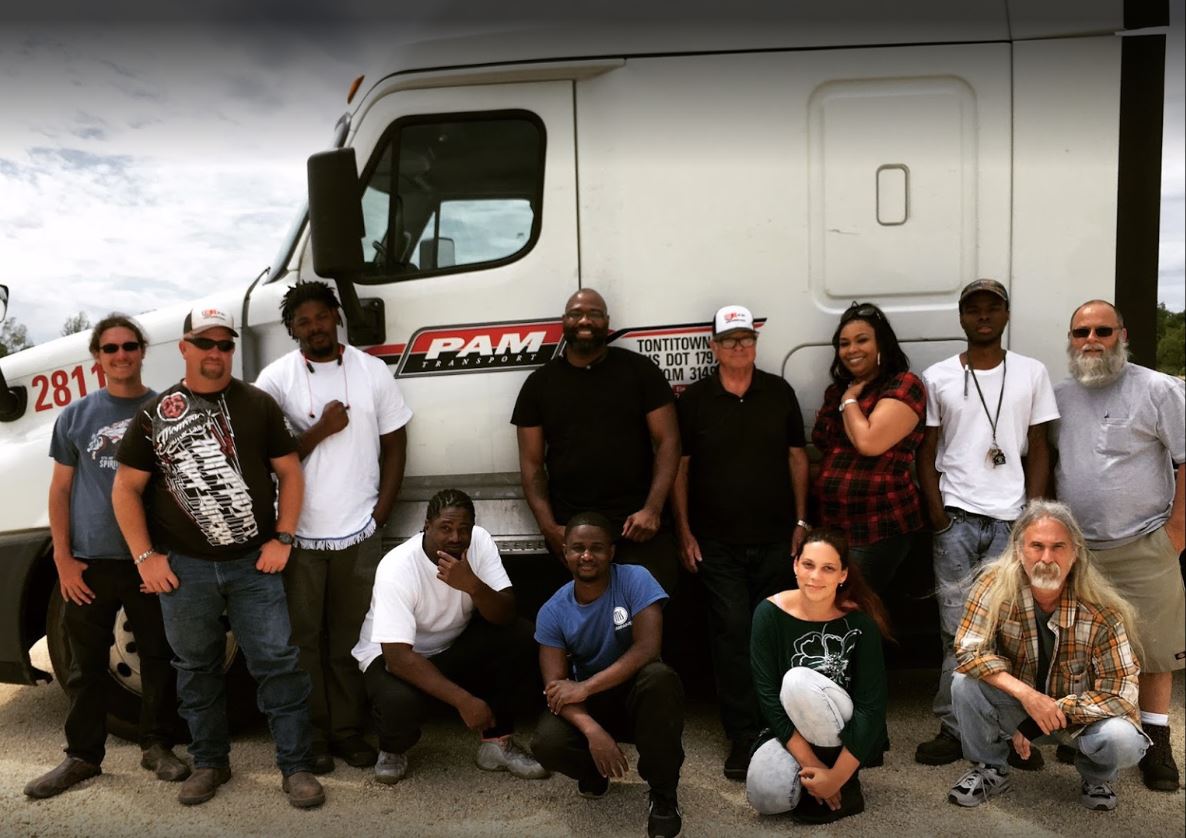 Need more encouragement? Maybe CDL of AL's remarkable graduation rate of 
94%
will give you the added boost of confidence you need to take the next steps.

The Full Course includes:
    

Four weeks of entry-level driver training covering:

Theory, Vehicle inspection, Backing maneuvers, Manual or automatic transmission training, and Safe road training

    

Permit fee / licensing fee

    

DOT physical / drug screening

    

Lodging

    

Job placement assistance
Once you're fully trained and licensed to safely and capably operate commercial equipment, you'll be well on your way to setting off on the career path you've always wanted – on your terms, in the driver's seat.
Take the Wheel with a Life-Changing CDL License

   A career in the truck driving industry can enrich your life, giving you a stable and rewarding way to provide for your family the way you want to. And we know that you're already on the right track. How? Because you're here, seeking more information about truck driver training from CDL of AL.
 It's an amazing first step toward the future that you and your family deserve. We want to help you set and achieve both your short-term and long-term career goals, and we're here to help you find the best way to do that.
You probably want more details about available grants and other information, and we're happy to provide them. Contact CDL of AL today and let us walk you through the best options for managing your CDL training cost and taking control of your future.